Dimension 2 Associates designs, installs and maintains irrigation systems for any type of property:
Residential Homes
Commercial Properties
Condominium Complexes
Golf Courses
Public Parks
School Ballfields
Keep Your Landscape Lush and Vibrant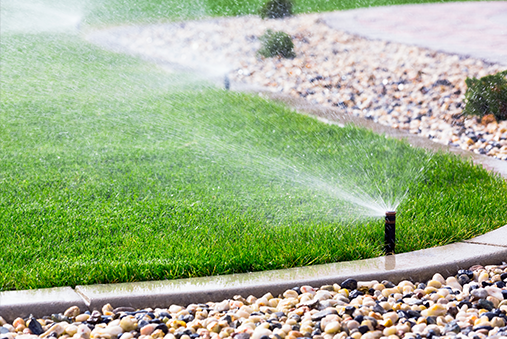 It's not just water. Dimension 2 Associates can expertly design, install and maintain virtually any type of irrigation system you require – from a small, residential lawn to an expansive commercial or municipal property. Most importantly, Dimension 2 Associates' custom-designed and installed irrigation systems will keep your landscape lush and vibrant while conserving water and saving you precious time and money.
It all Starts with a Good Design
Company Principal Tom Tracey is a Certified Irrigation Designer with more than 40 years of experience. Tom expertly evaluates the various "micro-climates" – identifying your property's distinctive planting areas, soil conditions, sun exposure and slopes. Utilizing state-of-the-art technology and procedures, he then creates a custom-designed irrigation system with maximum efficiency to conserve water and to save you time and money. With a Dimension 2 Associates irrigation system, your property will thrive for years to come.